Holy Eucharist
(also known as Communion)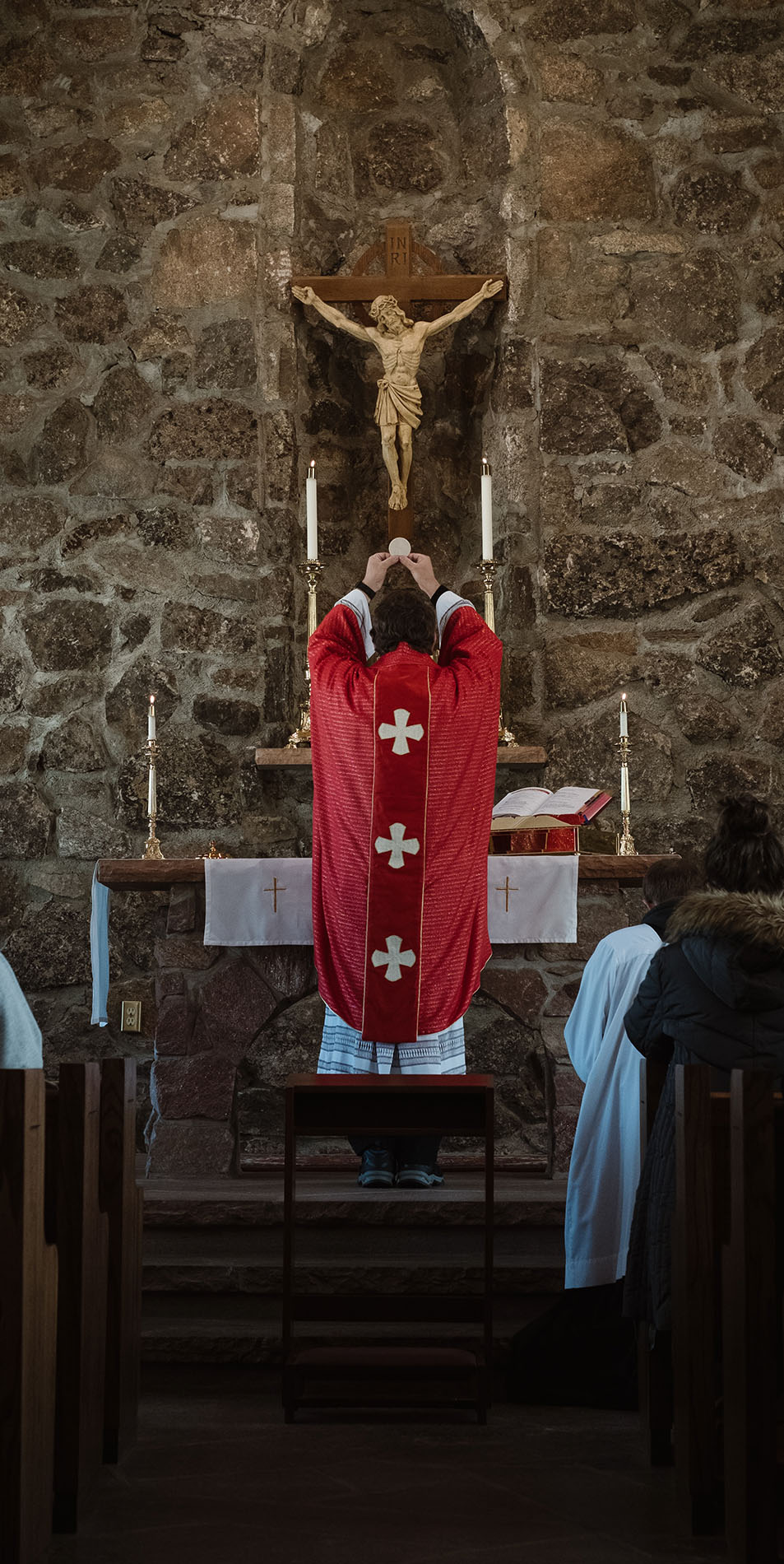 One of the three Sacraments of Initiation in the Catholic Church. "At the Last Supper, on the night he was betrayed, our Savior instituted the Eucharistic sacrifice of his Body and Blood. This he did in order to perpetuate the sacrifice of the cross throughout the ages until he should come again, and so to entrust to his beloved Spouse, the Church, a memorial of his death and resurrection: a sacrament of love, a sign of unity, a bond of charity, a Paschal banquet in which Christ is consumed, the mind is filled with grace, and a pledge of future glory is given to us." – Excerpt taken from the Vatican website.
The Catechism of the Catholic Church states: The mode of Christ's presence under the Eucharistic species is unique. It raises the Eucharist above all the sacraments as "the perfection of the spiritual life and the end to which all sacraments tend." In the most blessed sacrament of the Eucharist "the body and blood, together with the soul and divinity, of our Lord Jesus Christ and, therefore, the whole Christ is truly, really, and substantially contained." "This presence is called 'real' – by which is not intended to exclude the other types of presence as if they could not be 'real' too, but because it is presence in the fullest sense: that is to say, it is a substantial presence by which Christ, God and man, makes himself wholly and entirely present." – The Catechism of the Catholic Church: paragraph 1374
At St. John the Baptist Parish, First Holy Communion is usually celebrated at the second grade level. Extensive preparation occurs during parochial school classes at St. John Primary School or in Marshfield Faith Formation classes. As part of the curriculum, information is gleaned from biblical texts and practical knowledge.
A copy of the child's Baptismal certificate is obtained by the parents or guardian. If the child was not baptized in the Catholic Church, the parents will need to provide a copy of the baptismal certificate. An act of faith may need to be made to show allegiance to the Catholic Church. Adults wishing to enter the Catholic Church are invited to join RCIA. For more info on RCIA click here.